Wall of Recognition
At Provincial Championships each year, the GAO takes the opportunity to recognize individuals within the local community that have demonstrated a commitment to the betterment of amateur golf in Ontario. The members of the GAO's Wall of Recognition include: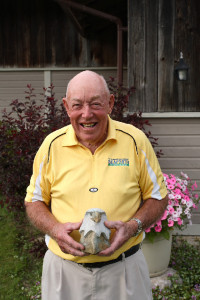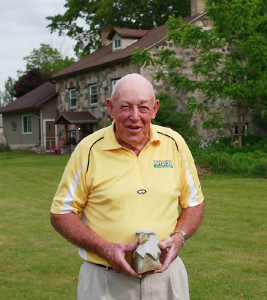 ---

Remembering Mary Doig
Mary Agnes Doig (née Powell), of Seaforth, Ontario, passed away peacefully at the Seaforth Manor, on Saturday, April 29, 2017, in her 86th year.  Mary was born in Perth, Scotland, and came to Canada with her husband, Ken Doig and three small children in 1956.  Three more children completed the family and Mary made a wonderful home for all.  Family and friends from Scotland were welcomed into her home and there was always a cup of tea and a biscuit, no bother at all.
In spite of a busy life with six wee bairns and a revolving door of company, Mary participated in her new community for many years and was a Brownie Leader, a chaperone for SDHS All Girls Trumpet Band, a member of the Legion Ladies Auxiliary and Egmondville United Church.
Mary is survived by her husband, Ken Doig, daughters Carolanne Doig, Gail Price (Bill), sons Kenny Doig Jr., Cam Doig (Linda), Ian Doig (Cathleen), Todd Doig (Ingrid); grandchildren, Carly Price-McKenzie (Pete), Reegan Price (Tara), Robyn & Paul Doig, Ethan & Parker Doig; and great-grandson, William Price. Mary is also survived by sisters-in-law, Joyce Doig (Rod) and Elsie Doig (Robert).
Mary is predeceased by her parents, Augusta Louisa (née Forbes) Powell & William Cornelius Powell, and her sisters Lilian Powell-Sterrie and Noreen Mitchell.
A Modern Renaissance Woman
UCF junior Robyn Doig is a skilled musician and photographer in addition to her talents on the golf course.
By Sarah Sherman
UCFKnights.com
ORLANDO, Fla. (UCFKnights.com) — Sit Robyn Doig down in front of a piano and she could pound out a masterpiece by Bach, Beethoven or Mozart.
To Read the rest of the article CLICK HERE
---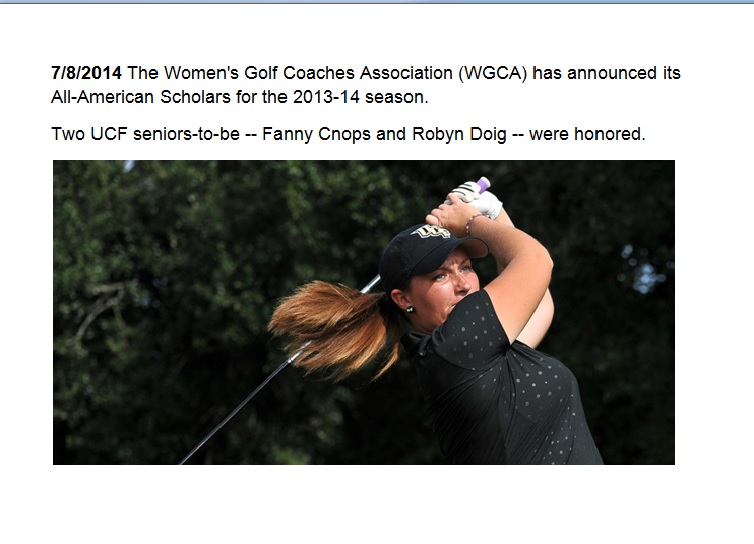 ---
ROBYN DOIG REPEATS AS GAO WOMEN'S MATCH PLAY 2014 CHAMPION OVER CHRISTINA FOSTER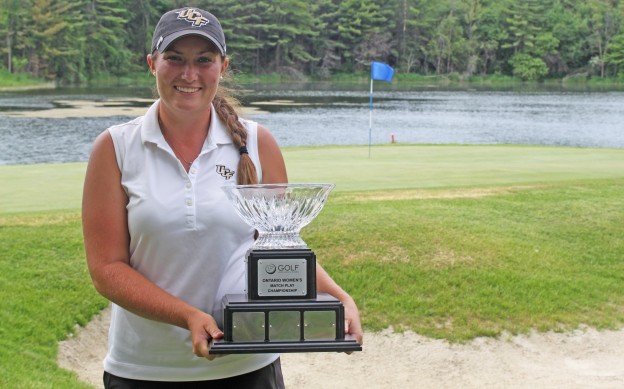 TOTTENHAM, ON— The field battled rain and heavy winds at times during the Golf Association of Ontario's (GAO) Women's Match Play Championship at Woodington Lake Golf Club's Legacy Course, June 2-4, but when it was all said and done, a familiar name was the last one standing. Seaforth resident Robyn Doig capped off the week with a 1up victory over Concord's Christina Foster.
To read more CLICK HERE
---
ROBYN DOIG CAPTURES INVESTORS GROUP
ONTARIO WOMEN'S AMATEUR TITLE 2013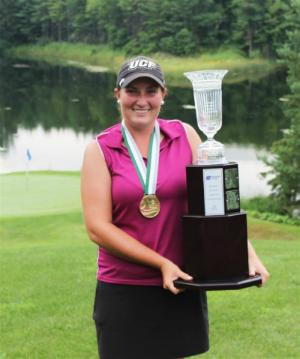 ---
ROBYN DOIG IS THE 2013 ONTARIO WOMEN'S MATCH PLAY CHAMPION
Robyn was on fire in the final round, carding six birdies in a row to earn a 7 and 6 victory over Richmond Hill's Alina Rogers.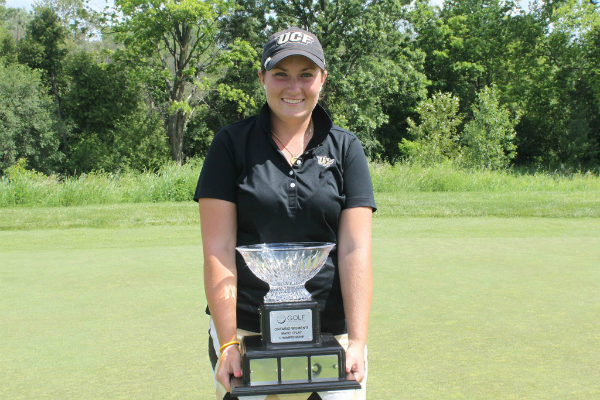 ---
ROBYN DOIG WINS TORONTO STAR WOMEN'S AMATEUR 2012
Seaforth, Ont., golfer cruises through two matches Friday to capture Ruth Atkinson Hindmarsh Trophy at Summit club in Richmond Hill.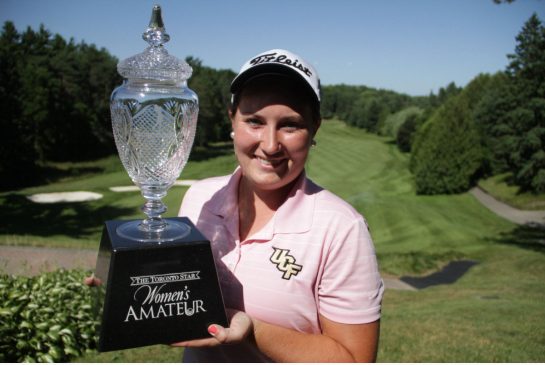 josh tapper / toronto star
By: Josh Tapper Staff Reporter, Published on Fri Jun 29 2012
Robyn Doig cruised through two rounds of confident, nearly flawless golf to win the Toronto Star Women's Amateur on Friday.
After handily defeating four-time Canadian Amateur champion Mary Ann Hayward 4 and 3 in an early-morning match play semifinal, Doig beat Stephanie Tucker 6 and 5 in the final at Summit Golf and Country Club in Richmond Hill.
To read the rest of the article CLICK HERE